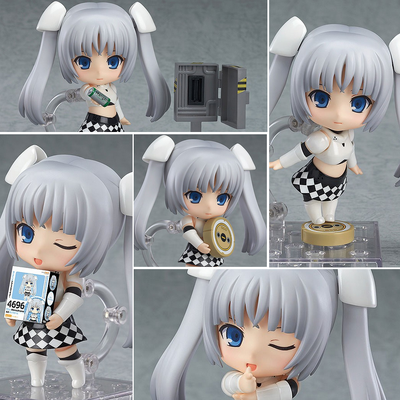 Hey Monochrome fans! Remember that episode of Miss Monochrome when she made her own Nendoroid? Well Guess what? It's Real!
Miss Monochrome comes with Ru-Chan, Batteries, a Charger, and her own Nendoroid! There's also a Black Poker Face Version of her!
You can even do the Heart-Shooting scene from the ending credits!
Is Not Monochrome adorable? She really is a Great Idol!